Thank you for a very successful MakerFest 2022!
Please check out the recordings of Makerfest below and look forward for more info next year for MakerFest 2023!

Join the Library for our annual MakerFest! Or should we say Re-MakerFest, because this year we'll be using all kinds of old technology recyclables to re-make them into something new! From repurposing your old tech, to reviving scrap paper to turn it into paper beads for a necklace or keychain, there's something for everyone! MakerFest will be broadcast on Facebook and YouTube and will feature both in-person and pre-recorded activities.
*Several sessions include Take and Make kits that you can pick up at the library. Register for MakerFest events below. 
Hybrid Stage (Auditorium & Virtual)
Join us in the auditorium or watch from home for our hybrid events!
NOTE: There will be 2 program listings, one for the in-person event and one for the virtual event, please choose the correct one you would like to attend.
Virtual Stage (Virtual Only)
Join us for our virtual events and presentations! These events will only be available online.
* Take and Make Kits will be available for registrants, a supply list will be available when registration fills up.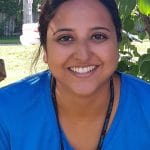 Meet Smita Sharma! She is an Early Childhood facilitator at Pickering EarlyON child and family center. Smita has been an EarlyON educator for over 4 years and in the profession of Early Childhood Education nearing 15 years. During her career, she has worked in both Toronto and Durham region.
As an Early childhood educator, Smita takes great pride in knowing that the EarlyON programs are one that strive for excellence and quality in programming for children and families birth to 6 years. She has always had a passion of working with children. Supporting families and children while they grow and develop from infancy to just before they go to school, is very fulfilling to her. To Smita, It is rewarding knowing she has helped shape each and every one of them.
Meet Sima Ahmar! She is an Early Childhood Educator at Pickering EarlyON child and family center. She has been an EarlyON educator for over 12 years and in the profession of Early Childhood Education nearing 22 years. During Sima's career, she has worked with children from birth to 12 years. As an ECE and working in EarlyON setting helped her recognize each child as unique and have developed strategies to support them during their growth and development creating an environment where everyone belongs.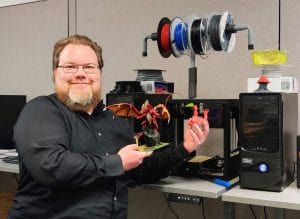 Meet Cam Beek! Cam is a regular at the Pickering Public Library's Maker Space, always bringing in new creative 3D files to print. He is an avid hobbyist with decades of 3D printing experience. With his CAD design background, he loves to create objects digitally and 3D print them into reality.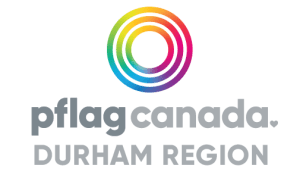 pflag Durham Region was formed in Oshawa, Ontario, in 2003, through the work of Durham residents, Francine Doucette and Lindsey Clarke. pflag Durham Region seeks to provide education and resources to the greater Durham community to help encourage inclusion, diversity and equity.
Watch last year's MakerFest here:
MakerFest FAQ
MakerFest celebrates all things Maker! It is an annual event that celebrates the creativity and innovation of our community and clients through workshops, demonstrations, and speaker presentations. 

A Maker is anyone who wants to build, innovate, or create. From fibre arts to STEM-based projects, we would love to celebrate everything you can make! 

Register for MakerFest events by clicking here.

Watch the online presentations live on our YouTube channel or check back on the day of for a link to the live stream.

Yes they will! You can find recordings of our previous MakerFests on our YouTube channel.