2nd Annual Animal Services Tails of Hope Short Story Writing Contest
In May we asked our community to write a short story about their furry friend. We were thrilled to receive so many creative and high quality submissions and are happy to announce our top 3 winners, one from each age category:
The Turtle and the Coyote, By Isabella: 5-7 years old
The Little Rescue, by Katelyn: 8-10 years old
The Tiger of the Underworld, by Erum: 11-12 years old
Young authors received a professionally published copy of their story and four large compilation books were created to highlight the top 17 entries. Two compilation books will be in circulation at the Pickering Public Library, while one will remain at the Pickering Animal Shelter and at HiFive Kids Dental & Braces. We encourage the community to stop into each of the locations to read these talented authors stories.
Congratulations to all of our young authors!
Here are the top 3 stories, opens a new window, one from each age category.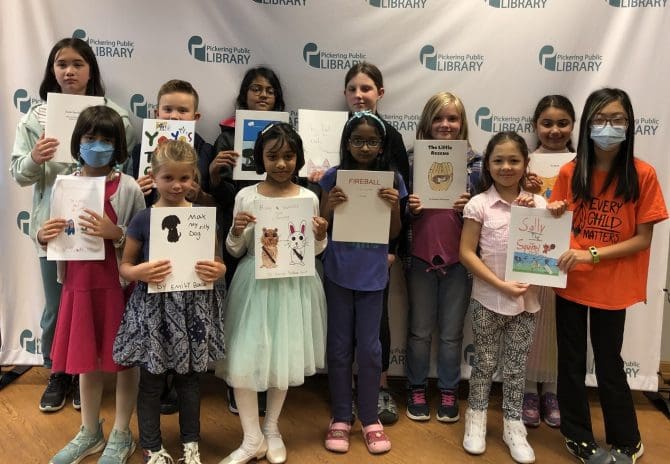 The videos below are our top 3 winners from 2021.
The contest will return in May 2023! Check back this page for upcoming details!